Welcome to PortMansfieldTexas.com!






Fishing Guides | Rentals/lodging | History of Port Mansfield TX | Local Attractions

Local Businesses | Area Map | Contact Us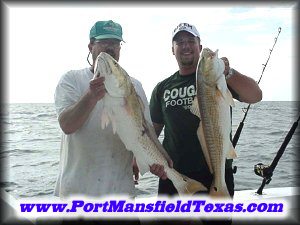 Port Mansfield is one of the most popular fishing destinations on the Texas Gulf Coast, located on the Laguna Madre, opposite Port Mansfield Channel in northeastern Willacy County, Texas. Once an isolated and obscure fish camp known as Red Fish Landing, today Port Mansfield is recognized as one of the ten top fishing locations in the United States.

Port Mansfield offers fishermen access to the Laguna Madre, Padre Island and the Gulf of Mexico. Boaters and fishermen enjoy the uncrowded and unpolluted environment of Port Mansfield and South Texas.

Each July the Port Mansfield Chamber of Commerce sponsors a Fishing Tournament attracting anglers from all over the State of Texas to compete. The fishermen compete for prizes and trophies for both Offshore Fish, such as marlin and sailfish and for Inshore / Bay Fish, such as trout and red fish. Come to Port Mansfield, Texas, and experience the fishing trip of a lifetime!



Light up the night with the newest LED flounder gigging lights!
www.GigFlounder.com





Gulf Coast Waders offers you the best value in both Breathable & Neoprene waders made today!

Featured Local Rentals and Accommodations
for Port Mansfield Texas


Great Vacation Rental - Click Banner for More Information!






Escape to Liars' Lagoon at Port Mansfield Texas




Top Port Mansfield Attractions

Padre Island National Seashore
South Texas Botanical Gardens & Nature Center
Selena Museum

Corpus Christi Museum of Science and History

Brief History of Port Mansfield

PORT MANSFIELD, TEXAS...... Port Mansfield is a port and fishing community on the Laguna Madre opposite Port Mansfield Channel in northeastern Willacy County, Texas. At one time in early Texas history, Port Mansfield was an isolated fishing camp known as Red Fish Landing. The port was opened in 1950 by the United States Army Corps of Engineers to be used as a harbor between Corpus Christi and Brownsville. It was named for United States Representative Joseph J. Mansfield, who introduced the Mansfield Bill authorizing the extension of the Gulf Intracoastal Waterway from Corpus Christi to the Rio Grande.

In 1957, when the first pass was cut through Padre Island, the little settlement had a few residences, some port buildings, a motel and one store, and a few fishing cabins. The final Port Mansfield Channel was completed across Padre Island in 1962. The ensuing tidal exchange between the Gulf of Mexico and the Laguna Madre produced an abundant population of redfish, brown shrimp, and flounder, and greatly expanded the sport and commercial fish economy of Port Mansfield.
In 1966 its population was reported as 525; from 1968 to 1990 it was reported as 731. Port Mansfield in the early 1990s had mail service through the community post office at Raymondville. In 1991 a major development was proposed for Padre Island directly across the Laguna Madre from Port Mansfield. In 2000 the population dropped to 415.....Read more here at:

The Handbook of Texas Online - Port Mansfield

FishPortMansfield.com
MatagordaBayFishing.com
FishGalveston.com
TexasBayFishing.com
FreeportTexasFishing.com
If you would like to use one of these for your fishing guide service,
Send email to: bayfish@gmail.com for details

Featured Local Fishing Guides and Charters

If you are a fishing guide and want to be included here,
email us for details!

Fairwater Charters
Captain Todd Grubert
Fairwater Charters is a full time guide service specializing in drift and wade fishing for trophy sized Speckled Trout and Redfish. Captain Todd fishes out of a 23' Shoalwater Cat offering a smooth and dry ride with a stable fishing platform. All ages are encouraged to participate in an unforgettable learning and fishing experience form a professional guide. Whether you fish for fun or an avid angler, Captain Todd will work diligently to provide you an exciting and memorable fishing adventure.
www.FairwaterCharters.com
Call (361)772-5312

Sea Spray Charters
Captain Eric Sauls
Capt. Sauls has 18 years experience fishing the Laguna Madre out of Pt. Mansfield. He fishes an 18' Shallow Sport powered by a dependable 140 hp. 4 stroke Suzuki outboard. This rig can comfortably accomodate up to 4 anglers. Put Eric's experience catching trout, redfish, & flounder to work for you! Wade fishing and drift fishing for redfish, trout, and flounder. Cast & Blast trips are available during months of September and October.
www.SeasprayCharters.us Call 512-971-3742

Dos Gringos Fishing Chartes
Capt. Burt Grayson


Capt. Burt Grayson has 40 yrs. experience in fishing and duck hunting the Lower Laguna Madre. He is equipped with a 24 ft. Dargel Skout with a 200 HP E-tech motor, plenty of room. Whether it be fishing for redfish, trout, flounder, snook, or tarpon (seasonal), Capt. Grayson will sure cater to your every need. Kids are more than welcome. So lets get a line wet. For booking that fishing trip of a lifetime, give us a call at 956-873-3474 or go to

DosGringosFishing.com


Hot Doggy Charters


Captain Clifton Smith at the helm offers quality, affordable fishing along the coastline of the Lower Laguna Madre. Based out of Port Mansfield, Texas, Captain Smith specializes in both wade fishing and drifting for redfish and speckled trout.

Family or small group trips of all ages are encouraged to participate in a memorable fishing and learning experience from a professional angler. Whether you're a novice fisherman or angling is your passion, Captain Smith is guaranteed to provide you with an unforgettable fishing adventure! Call 956-642-7362. or email captaincliftonsmith@gmail.com.

Captain Jack's Charters


Fish the pristine waters of the Lower Laguna Madre with Capt Jack Klostermann. Port Mansfield is located in the heart of the longest stretch of undeveloped coastline in the continental U.S. This equates to more fish and less fishermen. Wade or drift, live bait or artificial, novice or expert, we catch fish. Kids welcome. Call 956-245-5008 for information.

www.captainjackscharters.com
questions@captainjackscharters.com


Fishing with the Pettys




Captains Janie and Freddy Petty, Fishing out of Laguna Vista, Texas, have been guiding saltwater fishing trips on the shallows of the Lower Laguna Madre for over 25 years. Being born and raised right here in the lower Rio Grande Valley, we both have a deep love and respect for the bay that has become the center of our life's work. Freddy spent most of his youth tagging along with the "old timers" while learning more about this bay than anyone I know. I grew up fishing with my father in the surf and offshore. We each captain an 18' scooter made especially for stalking trout and redfish in the amazingly clear skinny water we call home.





If you are a fishing guide and want to be included here, email us for details!

More Local Fishing Guide Services and Fishing Charters



Butch Hull - Butch's Charter Service
Ed Ragsdale - Ed's Guide Service
Babe Snell Fish Finders
Robert Hulen - Hulen's Charter Service
John Alvarez - J & J Guide Service
Will Bullock - Laguna Charter Service
Adam Lively - Laguna Flats Guide Service
Bob Fuston - Red Bandana Charter
Roger Kohutek - Rooster Charters
Steve Oeller - Steve's Guide Service
Rene Hinojosa - Shallow Charters
Eric Hinojosa - Spots & Dots
Wayne Stark - Stark's Guide Service
Charlie Buchen - Tail Chaser Charters
Terry Neal - Terry Neil Charters
Arland Lewis - Top Brass
J.D. Whitley - Whitley Charters


Area Businesses, Motels, Marinas, Rentals and Fishing Guides
If you wish to be included in our links below, email us
Local Rentals and Accomodations




The Mansfield Club - Members Only
Y-Knot Rentals
Casa Grande Motel & RV Park
Fisherman's Inn
R & R RV Park
Bayview RV Park

Local Port Mansfield Businesses

Restaurants

El Jeffe
Fishermans Inn
Salty Dawgs
Windjammer

Area Marinas

Port Mansfield Marina
El Jeffe

Bait Camps
Harbor Bait & Tackle
Port Mansfield Marina
Grocery Stores

Wright Stop

Boat Barns - Dry Storage

Betty's Place
Sunrise Boat Barns
OK Boat Barns
Mansfield Boat Barns

Car & Boat Wash

Betty's Place
One Stop Car & Boat Wash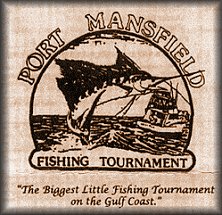 Area Map of Texas - Port Mansfield



www.LagunaMadreFishing.com | www.FishPalaciosTexas.com | Galveston Offshore Fishing Charters

www.GigFlounder.com
Matagorda Texas Flounder gigging



Port Mansfield and South Texas Saltwater Fishing Guides and Charters
Texas saltwater fishing guides, charter services, rental properties - Links
********************************************************
Contact Us

If you are a Port Mansfield Business and wish to be included here, Email us for details.

bayfish@gmail.com

Need a Web Site? Quality work, Fast setup...Give Us a call 800-785-9298.